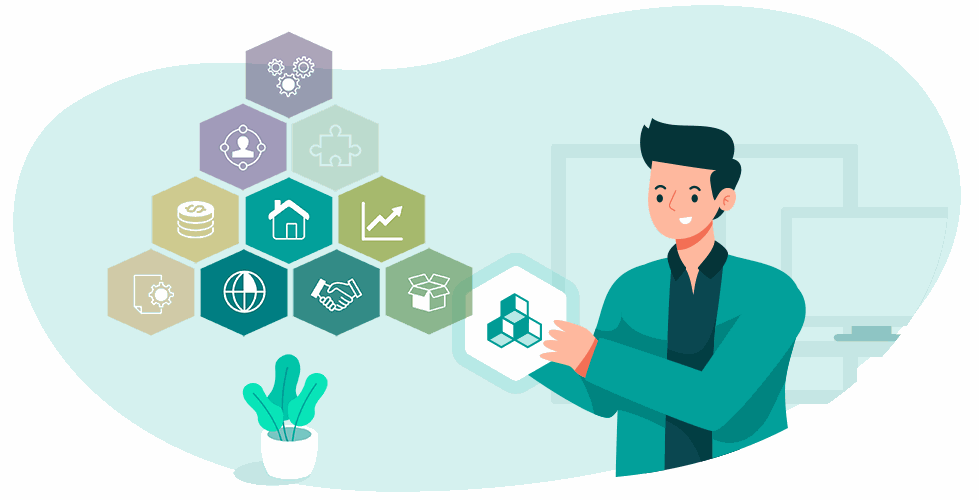 The All-In-One Real Estate Software
With SMARTBRIX you automate your processes and have everything for your daily work integrated in one system.
Success according to the modular principle


SMARTBRIX is simple, flexible and versatile expandable. We offer you a wide range of BRIX
selection of BRIX, which are perfectly tailored to the needs of the real estate market.
BRIX for BRIX to your success
The building blocks (BRIX) of the real estate software customer management (CRM), web platform and real estate , offer everything you need as a real estate agent for the daily work. As a real estate manager, you supplement accounting with service charge accounting and as a project developer, you support the sales, project management and fulfillment BRIX. Marketing and personnel BRIX complete your system if required.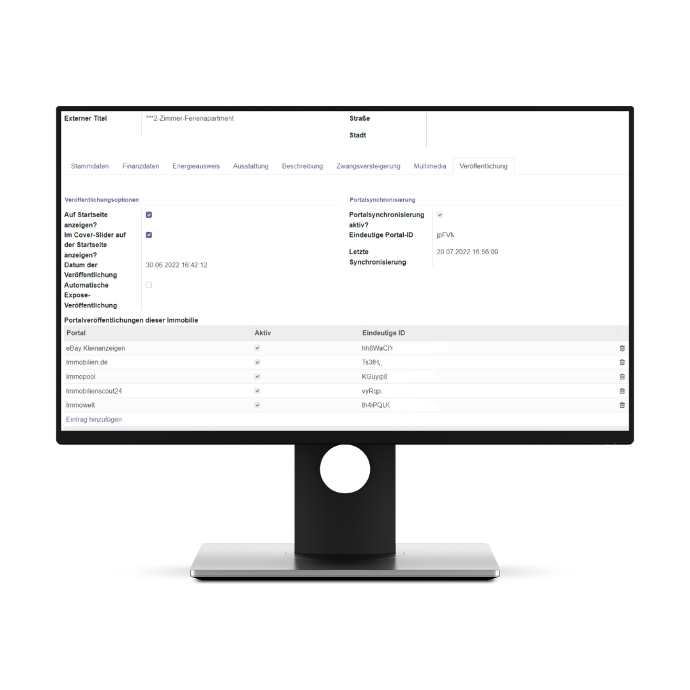 Practical connection to portals

With SMARTBRIX you can publish your properties on platforms such as ImmoScout24, ebay Kleinanzeigen, Immowelt or Immobilien.de. The publication is quite uncomplicated at the push of a button.
But the reverse is also possible, so that the requests you receive in the portals are also displayed in SMARTBRIX. Customers are created directly and the right object for sale is already selected for you.
Work automatically and use your time efficiently!

Get the best out of your customer relationships


To turn potential customers into satisfied customers, you need to stay in constant contact and always provide the right information at the right time. Who is interested in a property? Is it time for a customer meeting? And what information does the customer currently need?

The CRM BRIX brings together all the data for your sales activities and provides you with precisely the information you need at the time in a highly automated manner.
A real success boost for your sales activities!
​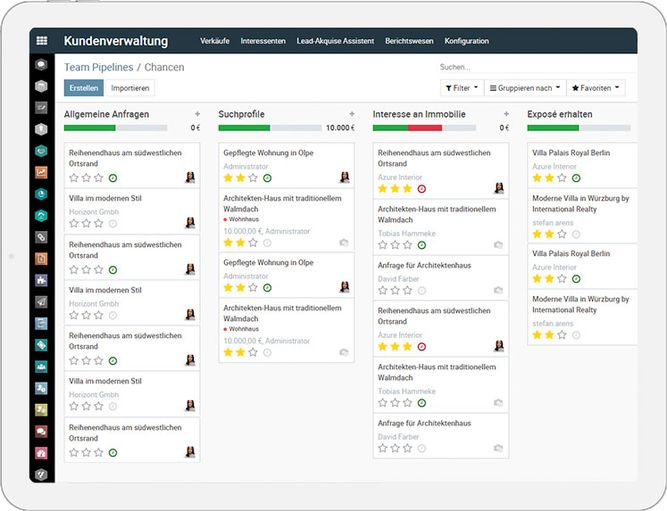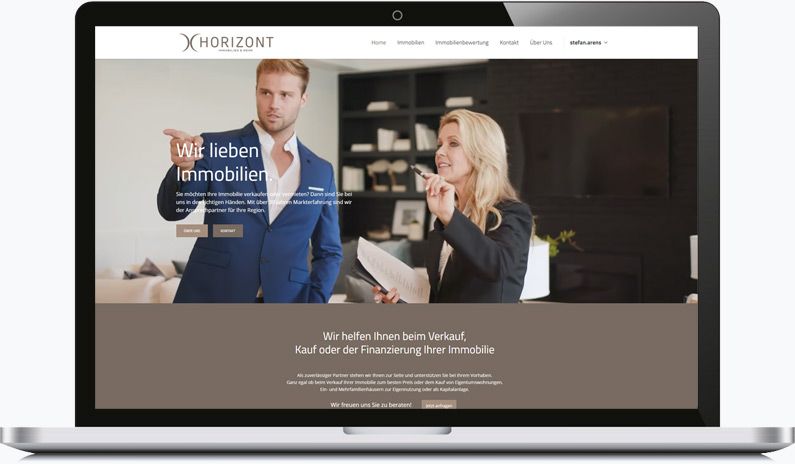 WEB PLATFORM



Quick and professional to your own web presence

Create impressive websites to present your properties professionally in no time and edit them with just a few clicks. A simple modular system with ready-made, customizable templates makes it possible.
In addition, many other smart functions are available to you. For example, highlight individual or multiple offers particularly visually. Integrate a video chat. Or how about your own blog, where you can keep your customers and partners up to date?

You have all the options!

PROPERTY MANAGEMENT



Manage your real estate easier than ever


Via this BRIX you define what your customer should see on your website in the end. A variety of functions and filter options are available to you for this purpose. For example, it is possible that when a new property is added to the system, all potential interested parties with the matching profile are automatically notified.

You have all possibilities!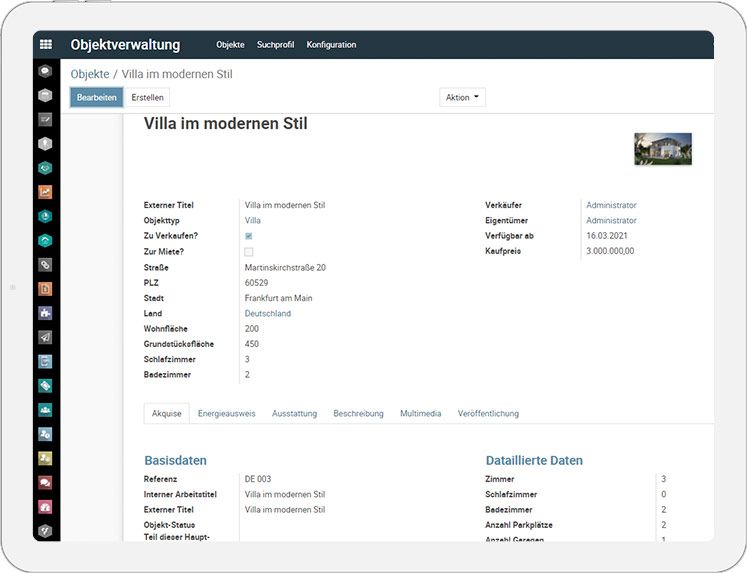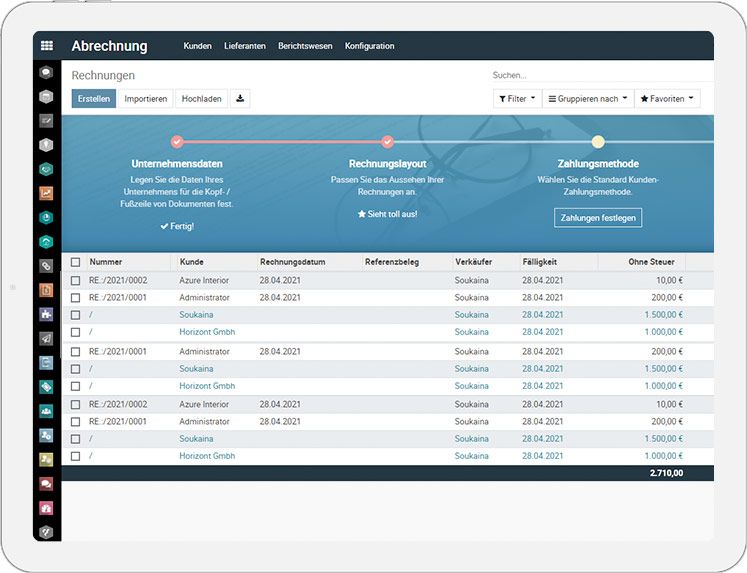 Accounting



More efficiency in the accounting


BRIX "Accounting" simplifies many of your accounting workflows. For example, create and send professional invoices automatically from sales orders, delivery bills or based on time and material.
Automatically synchronize your statements with your bank or import files. Or receive payments online. In addition, BRIX "Accounting" allows you to send reminders with a few clicks, check invoices from suppliers and much more .

Simplify your workflow.
SERVICE CHARGE SETTLEMENT



Simple and correct billing of service charges

With this BRIX you can quickly and easily create the service charge statement for each tenant. The BRIX supports you not only in the correct allocation of your costs, but also creates for you the cost overview and the cover letters for your tenants .

Service charge settlement made easy.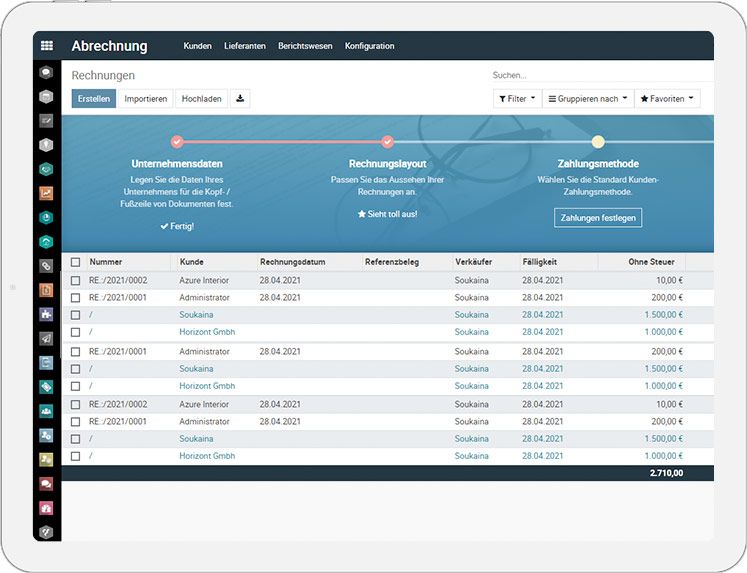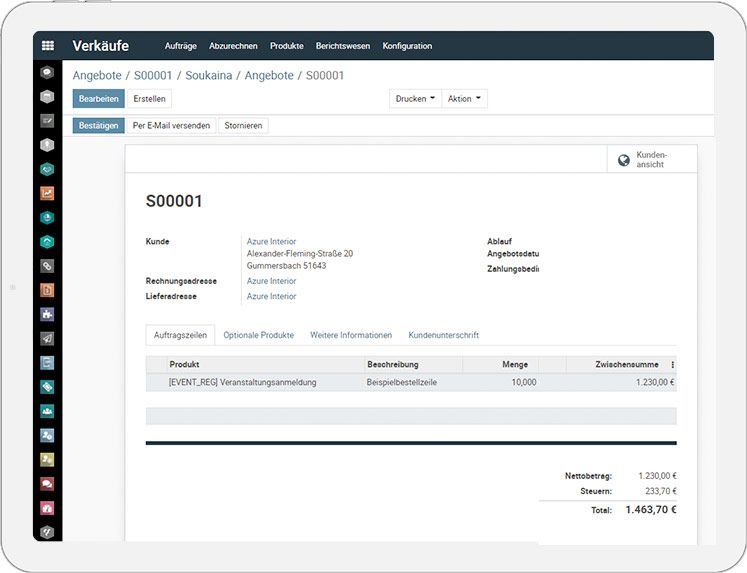 SALES


Create offers
and manage orders


Creating quotes and managing current orders can be time-consuming. BRIX "Sales" automates many of your daily workflows, giving you more flexibility to focus on other tasks.
For example, use templates to create quotes. Create email templates and define when your messages should be automatically sent to customers. Or add your notes to individual projects. It is also possible to integrate payment methods.

You have all the options!

PROJECTMANAGEMENT


Manage projects professionally and clearly


This BRIX allows you to easily and efficiently plan and organize your projects, as well as analyze and control them. With many practical functions, it helps you keep an eye on your schedule, while also identifying critical tasks.
Create projects in minutes using templates. See open tasks at a glance. Send automated messages to customers and partners using the integrated mail program. Store notes on individual projects, which you can also share with other project participants.

Manage projects professionally and clearly.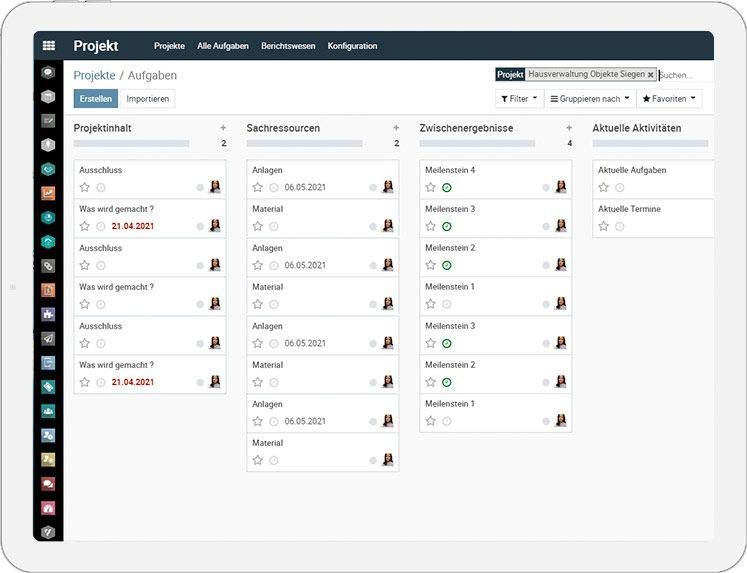 MARKETING



Marketing made easy

The BRIX "Marketing" offers you the possibility to easily and quickly create your own newsletters or email campaigns, perfectly tailored to your target audience.

Starten Sie mit der Kundenkommunikation!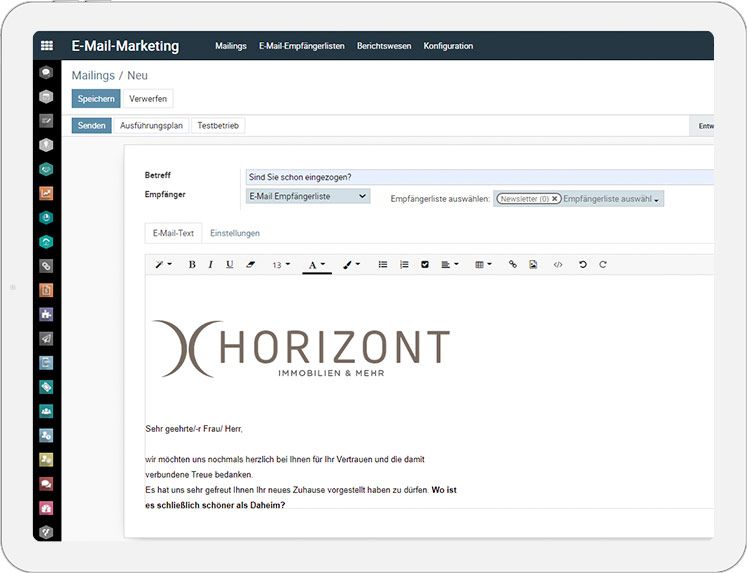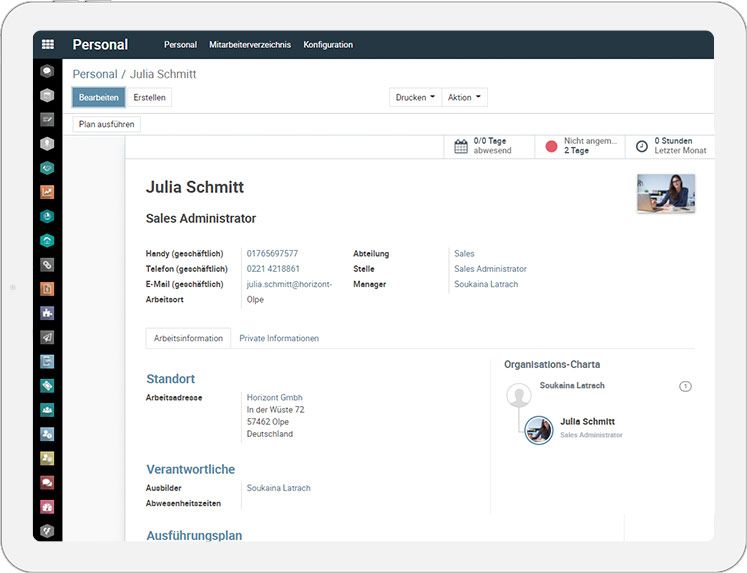 Human Resources Management


All human resources activities at a glance


This BRIX offers you extensive possibilities in the personnel management and organization of your employee structure. Here you have your employees, their skills, areas of operation and locations as well as contact data at a glance at all times thanks to numerous filter options.
Also integrated: Functions for time recording as well as vacation planning. So you can always see how efficient individual employees are or which employee is on vacation at what time. Of course, only after you have released the vacation via the BRIX.

Use the extensive possibilities of time recording.
Convince yourself of SMARTBRIX.

Make your own real estate business special.