Belgium
OBS OP Partner Ready

Partner

OBS Belgium is a THE Odoo Partner with offices in Antwerp. Our mission is to digitize and automate the daily routine in your organization.  We are a passionate team that will do anything to let the people in your organization do the things they do best and create value.  Our team can achieve this by optimizing your workflow and making it more efficient.

Our team has several years of Odoo implementation experience and specializes in making things as easy as possible for the customer by staying as close to the standard as possible instead of doing unnecessary developments. This ensures that you as a customer can go live much faster as well as at a lower cost.

We help large, complex multi-national companies migrate to Odoo from SAP, Netsuite, Oracle, and MS Dynamics as well as SMEs looking to integrate into a fully-fledged SaaS ERP, expanding from Quickbooks, Sage, and other smaller platforms.  

We are proud to serve global customers in the industrial and IT services industry, in manufacturing and assembly, wholesale and retail trade, and a range of other service industries.  

We look forward to speaking with you to see if we are a good fit to work with you on your project.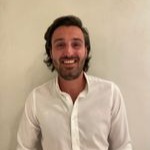 Max Vandeputte
Country CEO of OBS Belgium